Dewalt and Craftsman are some of the most recognized power tool brands on the market. The two major brands of tools have several features and advantages.
Therefore, if you want to buy the best Tools and need to make your job easier and faster, you must start looking for the necessary and essential features of the two best brands in the market: Dewalt and Craftsman.
Which cramped brand do we choose? Below we will present a list of the various features that are most practical and necessary to have to increase productivity and eliminate stress. So, without further ado, let us look at the features to clarify your vision and give you the advantages of each brand to help you make the best decision.
1- DeWalt:
History of DeWalt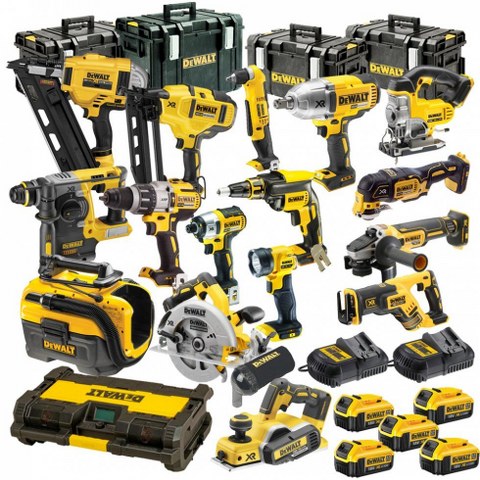 DeWalt is an American brand that was founded in 1923. It is one of the best manufacturers of tools in the market. This brand manufactures high-quality tools that meet the needs of users.
Dewalt Products Company was founded in 1927 in Pennsylvania. The brand is owned by Stanley Black & Decker, which is an American manufacturer of industrial tools.
The list of products manufactured by DeWalt is diverse (hammers, pry bars, torque wrenches, knives, blades, manual fastening tools, ratchets, pliers, etc.).
Dewalt achieved the highest Customer Trust Quotient score and the # 1 Most Trusted Power Tool Brand in America's National Trust Rankings.
DeWalt: Product quality and reputation:
DeWalt is a powerful force in the professional power tool market. The brand is characterized by its innovative, reliable products and adapted technology.
The brand manufactures different products such as power tools (cordless platforms, drills, combo kits, grinders, saws, nailers & Staplers, etc.), hand tools (axes, hammers & pry bars, measuring & layout tools, knives & blades, mechanics tool sets, screwdrivers & hex keys, hand Saws, etc.), outdoor & equipment (air Compressors, lighting & flashlights, tool storage, ladders, pressure washers, safety & protective workwear, etc.) and other products.
Among DeWalt's well-known products, the smallest and lightest DeWalt 12v XR cordless tools, DeWalt 18v XR cordless tools, the largest platform, DeWalt 54v Flexvolt cordless tools, DeWalt corded power tools … Generally, DeWalt garden tools are cordless capable of power tools from a single battery.
Due to its experience (with over 80 years in the business), DeWalt has become a quality design and engineering brand.
Consumers trust DeWalt power tools and accessories. The Dewalt line of power tools and accessories includes all the tools you need, knowledge, drills, saws, and work tools.
The DeWalt brand continues to grow in the product line. In 2007, it launched the Perform & Protect product line, which is the world's most advanced security systems. Its main characteristics are the reduction in the amount of exposure to dust, the increase in visibility, and the reduction in maintenance costs.
Why Choose DeWalt Professional Power Tools?
DeWalt is the most preferred brand, not only by professionals but also by private users.
DeWalt has always offered equipment that makes work easier, with novelty options (power, user comfort, adjustable LED lights, innovative XRS blade tracking system, very high resistance materials, excellent tool durability … ).
In short, Dewalt is a brand that has several characteristics. It has better quality such as Makita, Milwaukee, Bosch.
The brand is expensive but ideal for professionals and private jobs. Its tools are light and comfortable.
DeWalt Warranty
Most power tools come with a three-year limited warranty.
The brand offers a 3-year warranty on the device and the batteries. This warranty does not cover normal tear and wear. The only downside to this drill is that the manufacturer doesn't disclose the torque it pushes.
2- Craftsman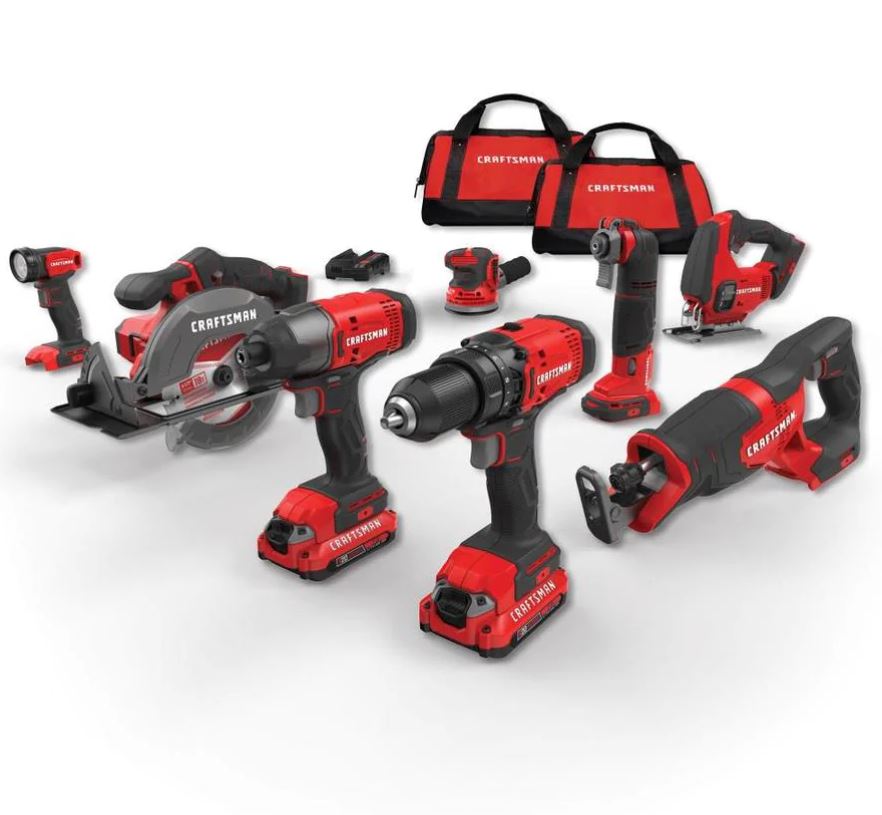 History of Craftsman
Craftsman is one of the best-known brands. This premium brand of tools was established in 1927 by Sears. At first, Craftsman appeared on a line of saws.
Craftsman is an old brand and among the best brands of hand tools on the market. The company is committed to producing the hand tools you need. Its products are numerous (hand saws, nut drivers, wrenches, screwdrivers, ratchets, finishing tools, pliers, etc.), high quality and technology, and several characteristics. The company also offers an impressive warranty period (lifetime warranty) for the durability of the product.
In short, Craftsman gives you everything you want with an affordable price, high quality that is worth the investment, and a lifetime warranty.
Craftsman: Product quality and reputation
Craftsman is a brand that is well known for the quality of its products. The high quality of this brand, which meets consumers' expectations, implies a feeling of confidence on the part of customers. Craftsman's offer includes different parts with a lower price than these competitors.
The kit includes six, eight, and twelve-point sockets, ratchets and extension bars, various wrenches, magnetic screwdriver handle, and nut drivers.
Craftsman products can make your job easier on any professional or home project.
Moreover, given the last tumultuous years, the Craftsman brand has given Sears all the trouble; Kobalt feels like the most trusted brand at this point. Who won this confrontation? Share your opinion in the comments.
Craftsman Warranty
Most Craftsman hand tools have an unlimited lifetime warranty. Since 1927, Craftsman has adopted a lifetime warranty program, which does not require a receipt or dated proof of purchase.
The owner can replace or repair an item free of charge. Craftsman has reduced the lifetime warranty to a 25-year warranty for non-motorized lawn and garden products, excluding shovels, hoses, mowers, trowels, rakes, pruners, sprinklers, and more gardening tools.
Additionally, Craftsman's lifetime warranty does not include precision hand tools, and Craftsman power tools come with a three-year limited warranty.
Dewalt vs Craftsman Summary
To conclude, Dewalt and Craftsman are two big brands that have several characteristics.
Which cramped brand do we choose? Above, we have tried to present each brand's different features and benefits to help you make the best decision when purchasing the tools you want.
We hope you find this guide helpful and provide you with some valuable information on the two best brands' features that you should purchase.
More about Drill:
Impact Driver VS Impact Wrench